We are local all
over the world
Our proven quality, innovative designs, speed and flexibility in supplying any size projects reflect into prestigious projects all over the world.
when a showroom

comes to you?
Eumar brings unique & differentiative bathrooms with their mobile
showroom to clients' doors. Our road tour is set to travel across the
whole European continent.
Meet most unique showroom you ever have seen! We drive our inspirational showroom to front of your door!
with minimal space -

maximum impact
Eumar's 12 meter mobile bathroom showroom truck is filled with inspiration and ideas for private and public bathroom interiors.
Our innovative, fully powered and air-conditioned bathroom showroom trailer offers a hands-on experience, and spotlights highlight the contours and materiality of each product. This is an
experience that you just can't get from a brochure.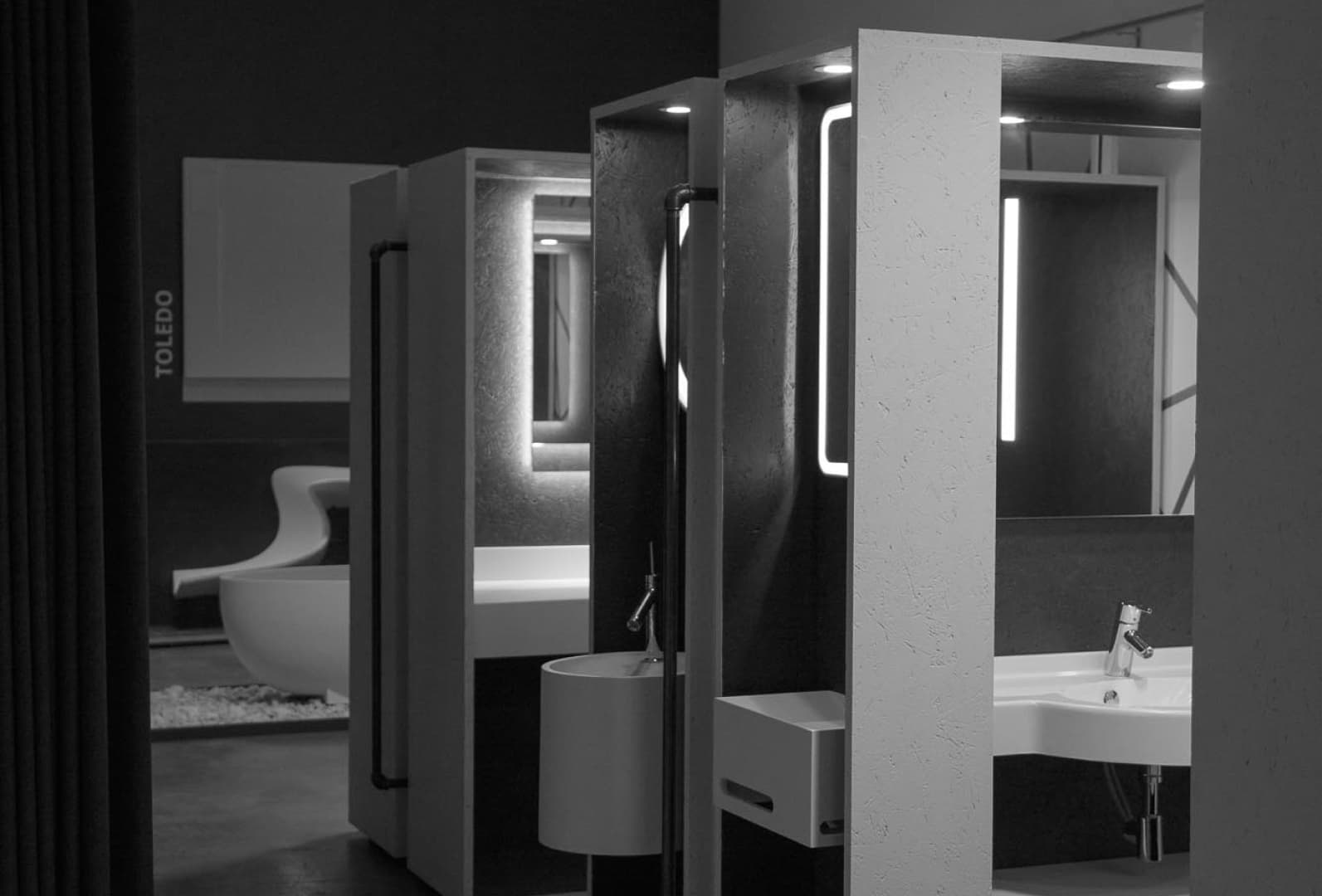 Nowhere else can you feel the heartbeat of the eumar brand more powerfully than at eumar headquarters, which is an international meeting point for our market partners from all over the world.
Our showroom contains a perfectly presented and individually configured exhibition area, including 20 different bathroom displays.
Visitors can watch composite stone being individually crafted and embodies the emotions and efforts involved in the creation and production process at first hand.
Eumar Showroom is complemented by a tour of the factory during which visitors get a close-up look at the production process.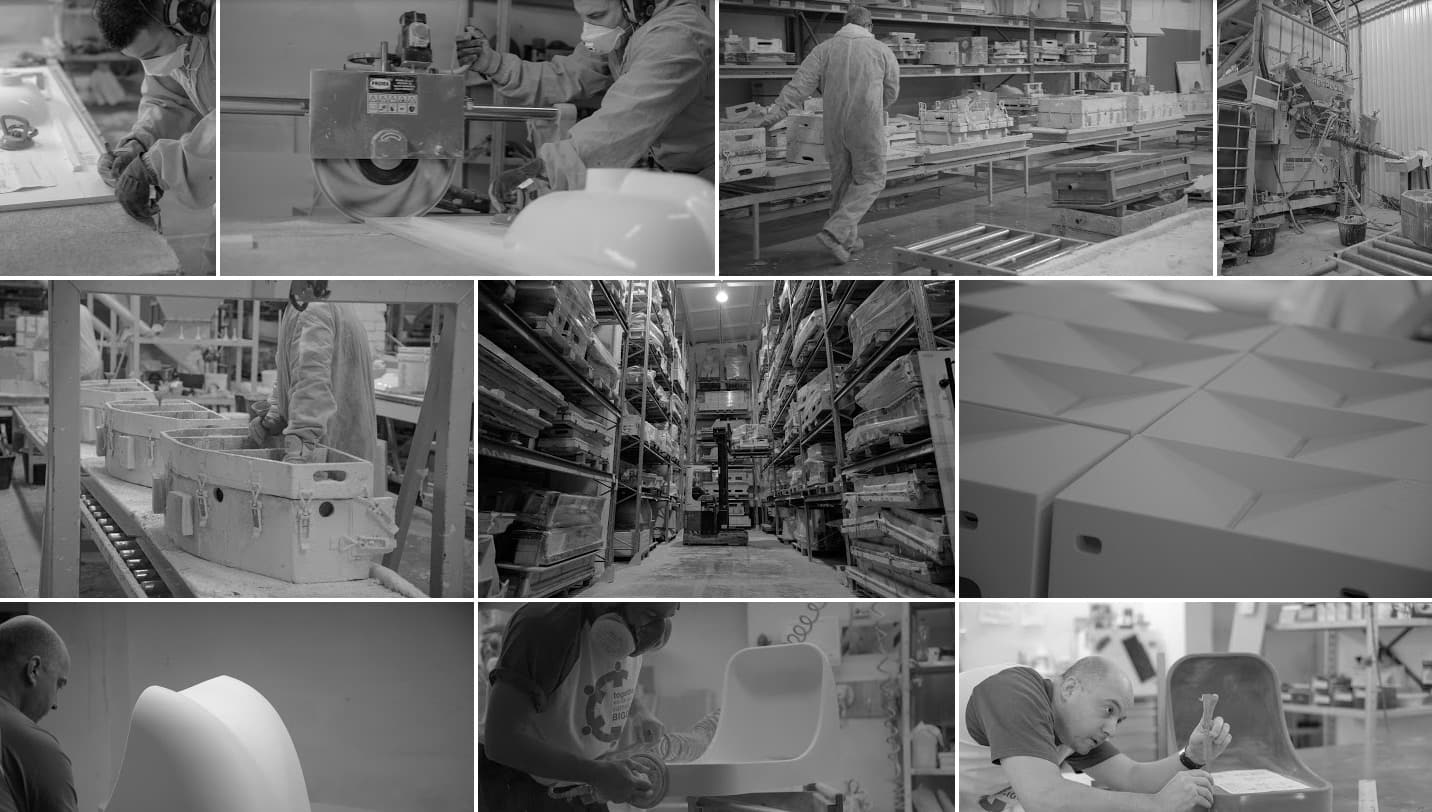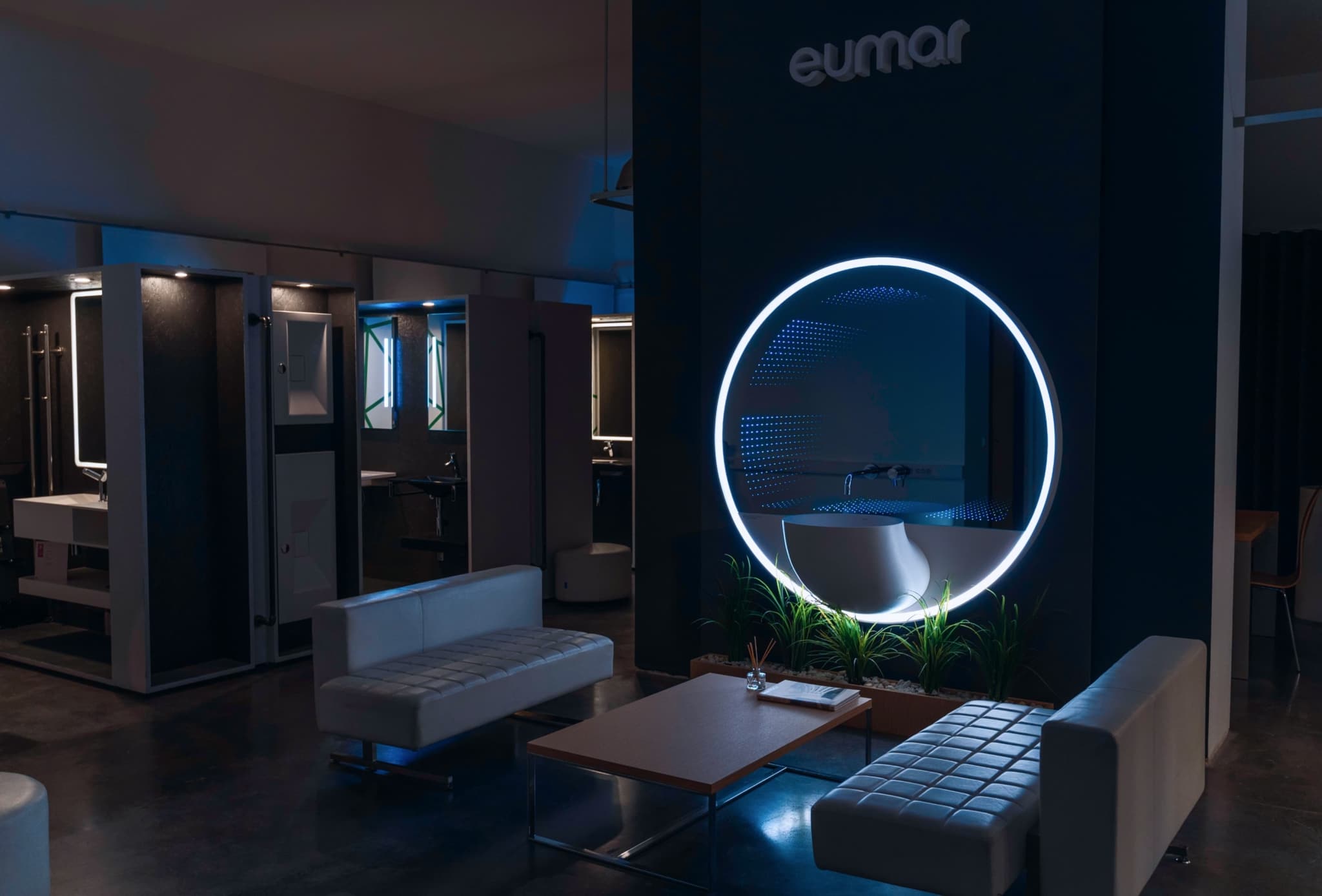 You are welcome to visit our showroom! We do however ask you to make an appointment first to see if the showroom is free.
Our Customer
support team
Patrice

Boissonnade Lacour
Individual concept projects.
Starting from 50 bathrooms. at phone call distance!