Eumar's signature collection Amelie was selected as a winner in the category of product design at the prestigious Red Dot Awards 2019. The ceremony took place in Essen, Germany, on July 8.
According to the jury, the Amelie collection impresses with a well-balanced interplay of angular and round shapes, as well as high practicability.
Stylish, modern simplicity
Amelie collection is designed for bathrooms with tiny and limited space in contemporary design and style. This will make your bathroom stand out and create positive emotions for visitors and guests at your home, hotel room, cafe or other establishments.
The spout has been moved up to achieve an elegant and lightweight appearance to create a product that fits in with the modern architectural context. With thin proportions and pure composition of both round and square forms, Amelie offers flexibility when it comes to bathroom design choices.
Hidden drain offering all the functions without compromising the aesthetics. The practical ledge around the surface is not only useful to prevent water from spilling over, but it also prevents accidents of objects falling to the floor from the surface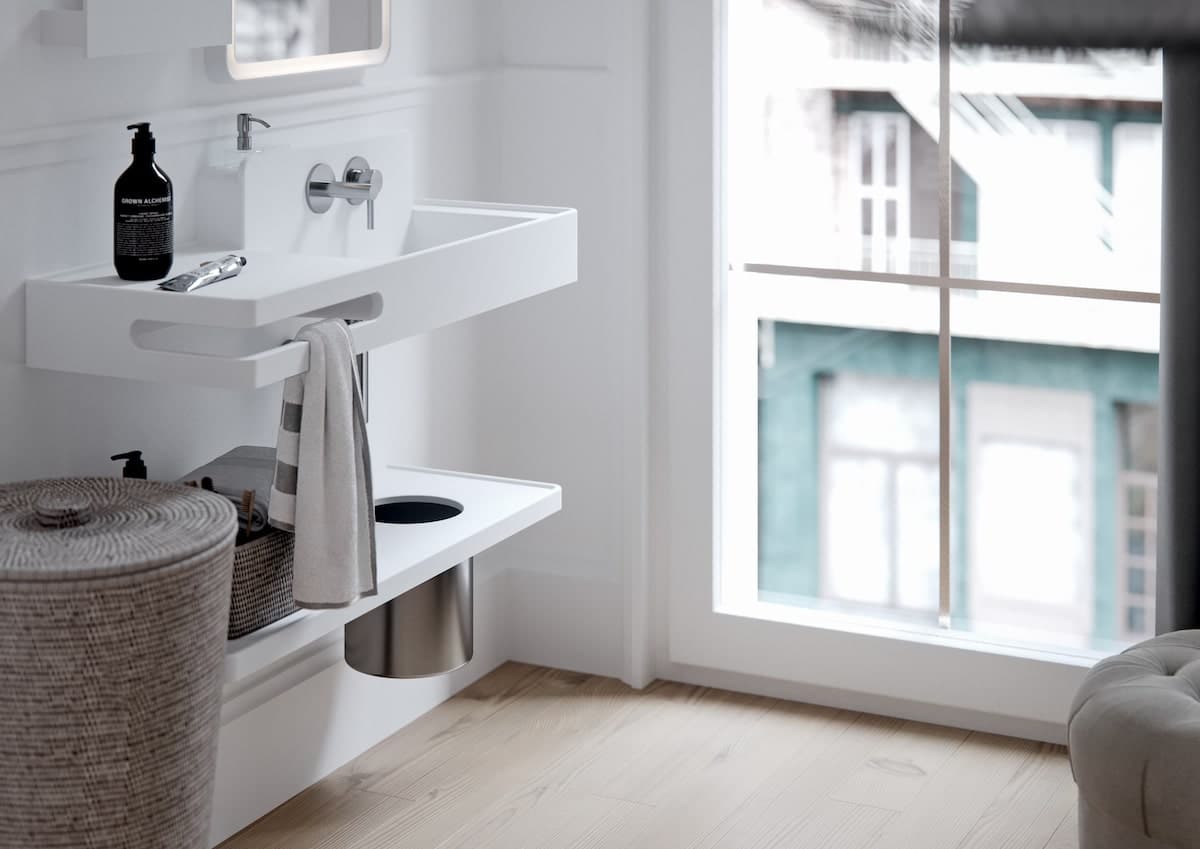 Elegant and unique towel opening can be added to the sides of each model. A recessed center console visually separated from the wet area serves as a generous shelf surface, providing intelligent and safe storage space for toiletries or other necessities. Possible also with glass cap or soap dispenser system semi-recessed integration to add more functionality.
In addition to all mentioned functionality, the center console is also designed for a wall mount faucet installation even without wall preparation and therefore interacting in a whole new way. No need to match the faucet to the basin, it is included in the package. 
It almost defies logic that vanity as modest as amelie could provide all the functionality that it does. This sophisticated innovation makes this stylish and modern collection unique and practical.
The amelie collection has everything you could wish from a vanity unit.