Make the most of your bathroom.
a bathroom countertop and console solution is  much more than just a storage space.
Eumar builds bathrooms to fit and maximize your space. our philosophy incorporates an open bathroom concept with made-to-measure washbasins and countertops.
with an open bathroom, everything for your daily routine is right there.
a grid of complementary units forms the space where you can combine various individual elements by your needs.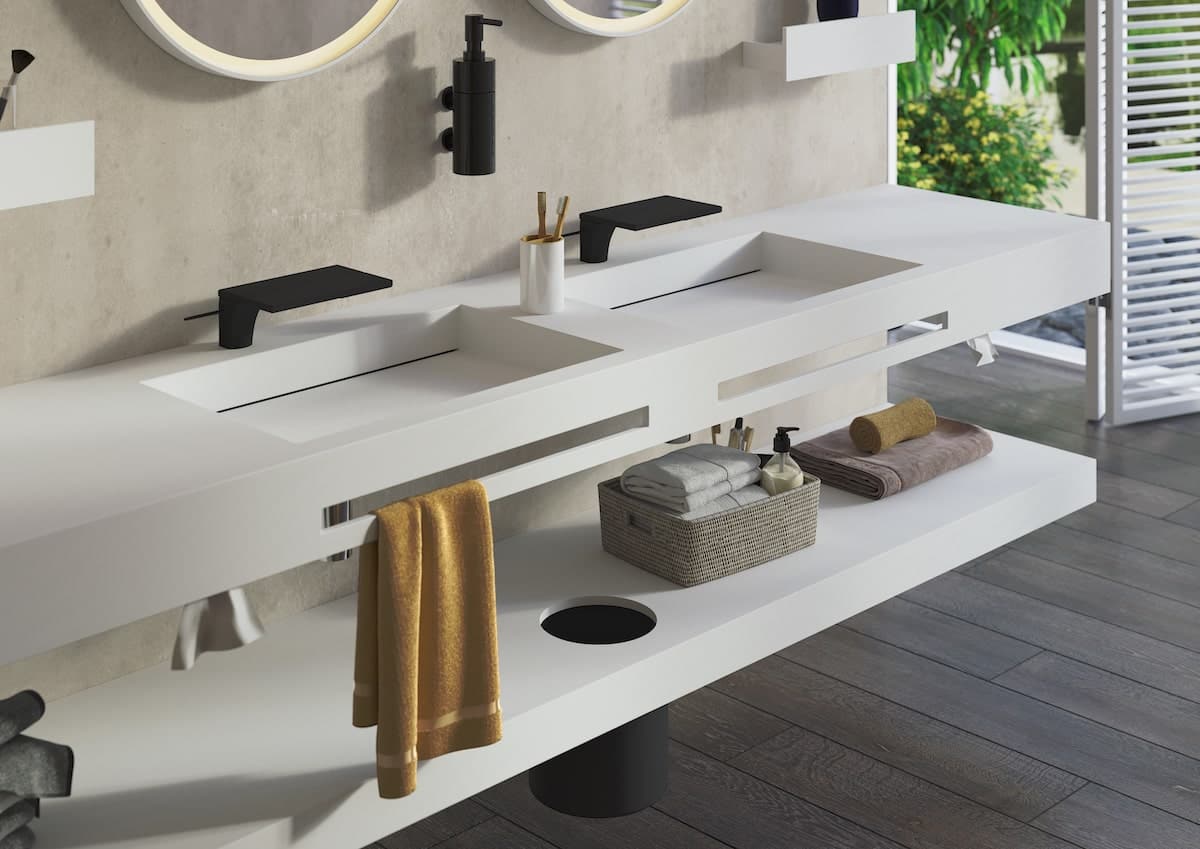 Console shelves under the washbasin.
eumar has extended its bathroom worktop series. the new complete bathroom console solution is adding a shelving range. as a result the level shelf under the washbasin becomes is very helpful. it creates storage space for towels, bathrobes, slippers, spare rolls of toilet papers and more. it is the perfect place to integrate a wastepaper bin, removing it from the floor. simplifying cleaning and reducing maintenance time and costs.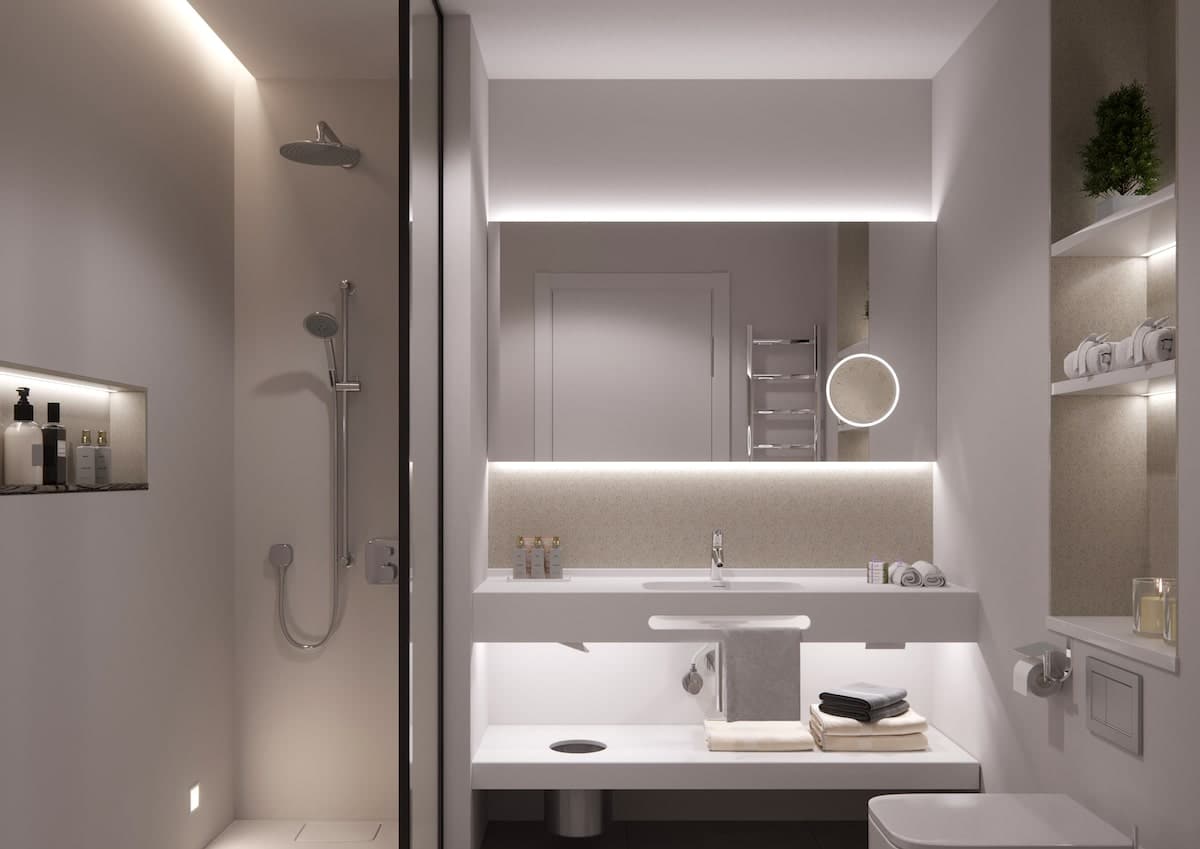 Ambi LED lights under the front panel of the vanity.
Bathrooms are often used at night. blindingly bright lights are a hindrance rather than a help.
Our bathrooms feature a new interpretation of light as the key element of contemporary interiors. High graphic value is associated with maximum technological quality.
eumar focuses on interior lighting. To be functional and to add style and differentation. under-vanity and shelf lights make space become more functional. also it makes the bathroom feel larger by reducing areas of darkness.
All of our washbasins, countertops and shelves can be custimized. Therefore it helps to create a truly unique design that allows you to present your own style.
designed to inspire, made to experience

eumar